How do we Create Belonging in our communities?
Tell us your story today!
Tell Us Your Story
'Belonging is the sense of safety and comfort you feel when you are accepted for who you are.
It's more than inclusion, it's an authentic acceptance and a state of feeling both connected and supported.'
To reflect our Create Belonging theme for the Neighbours Every Day, annual day of action in 2023, we invite people to tell us their stories of community and creating belonging in recent times, or perhaps over the years.
Tell Us Your Story
Neighbours Every Day has progressed from a reminder to connect with elderly neighbours to an ongoing celebration of respectful relationships and strong communities.
Australians have faced, and continue to face, challenging times – bushfires, drought, floods, the COVID-19 pandemic, and for many, loneliness and isolation. The strength we draw from each other, from our relationships and our wider communities, has never been more important in helping us feel like we belong.
We invite people to tell us their stories of creating belonging in recent times, or perhaps over the years. These social connections may be one-off moments or regular and lasting interactions that create one to one relationships or become the starting point for an ongoing group.
We invite you to tell us your story today!
Neighbours Every Day Create Belonging
Competition Rules
The stories must reflect the spirit and purpose of Neighbours Every Day.
Entries will open Thursday 26 January 2023 and close at 11.59pm Sunday 26 February 2023.
Entry to this competition is open to people of all ages, currently residing in Australia.
Entrants must submit just one story, written in English.
The word limit for stories submitted is 400 words. Entries which exceed this limit will not be eligible to be judged.
Entries must be the original work of the participant and must not have been published, self-published, included on a website, blog, online forum or other broadcast medium prior to the competition entry.
Entries must contain the entrant's name, email and phone contact details. Relationships Australia will delete the surname, contact details and street names before stories are published.
All entries must be submitted via the Neighbours Every Day website.
In submitting an entry to the competition, entrants grant Relationships Australia – as the home of Neighbours Every Day – the right to publish the story on the Neighbours Every Day website, associated social media accounts and other publishing or broadcast mediums as chosen by the organisation.
The judges' decision is final and no correspondence will be entered into. Judges are unable to comment on individual entries.
This competition is not open to Relationships Australia staff, nor their immediate families.
Competition winners will be announced Tuesday 7 March 2023 on the Neighbours Every Day website and social media platforms. Winners will be notified via the contact details provided.
Prizes will be awarded for each state and territory, along with a national prize-winner.
The prize pool for Tell Us Your Story includes:
a $100 gift voucher for the winning entry from each state and territory
a $300 gift voucher for the overall National winner
the national winner will receive both their state prize and the national prize ($400 total).
Testimonial
"We encourage Australians to host their own communal gatherings for the benefit of all. See how you'll flourish!"
-Angela (Eora Nation)
TUYS 2022 National winner
Testimonial
"I try not to take for granted the comfort provided by so many familiar faces, the regular kerbside greetings and spontaneous gatherings that enrich each of our lives in our neighbourhood."
TUYS 2021 Allan ACT Winner
Testimonial
"I was lonely, not feeling myself and decided to reach out. A small gesture had a huge impact on each of our mental health – and you could see the relief and joy each woman felt as they returned to their homes afterwards with their heads held high, and shoulders less slumped."
TUYS 2021 Maria VIC Winner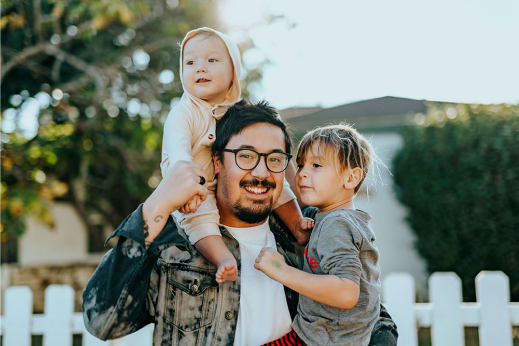 Are you ready to create belonging and celebrate your community?
Register your Neighbours Every Day event or activities for Sunday 26th March 2023