Tell Us Your Story Competition Winners for 2022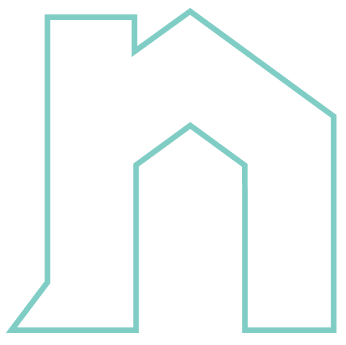 01
National & NSW winner:
Angela [Eora Nation]
Tell Us Your Story Competition Winners for 2022
Our neighbourhood has enjoyed several years of Neighbour Day - Deckchair Sunsets social gatherings in our local Reserve - building bridges and valuable connections between residents since 2013.
It was a tentative beginning, but like a 3D jigsaw puzzle all the layers fitted together:
We live near a beautiful lookout and many people stress when they hear sirens, which herald a possible tragedy. As a counter-balance, could we be a supportive community next-door improving wellbeing and connection?
Some neighbours live on their own - could we prevent isolation and loneliness and keep them engaged?
A resident had encroached on public land - could we use our local greenspace constructively, so we didn't lose it?
Lasting memories of sunsets at Cable Beach, WA, a magical time of day where people took refreshments and deckchairs down to the beach to watch the sunsets together, inspired the idea of "Deckchair Sunsets." All the layers aligned!
An initial mail-drop enticed ten residents to meet in our local Reserve. Over the years, it evolved into gatherings of fifty people for Neighbour Days, Christmas celebrations, New Year, a Movie night, Picnics in the Park, Pizzas in the Park and High Tea.
Currently we hold two events each year – Neighbour Day and End-of-year celebrations.
Great benefits have emerged from the collective efforts of neighbours and have led to other spinoff projects:
Friendships forged between residents from different streets follow on to other social catch-ups too.
Respectful relationships, encouraged in the process of building a strong, cohesive hub, translate to supporting each other when harmony is challenged.
Local matters highlighted by engaging the community, e.g. support of local business or markets, security, parking, traffic, excessive building, or threats to our local national park.
The neighbourhood is anchored in its local greenspace - people working together to improve the amenity of The Reserve with a communal Native Garden - extending the biodiversity corridor from our local park into the community.
Through Covid, outdoor recreation has kept spirits buoyant, whether actively gardening, walking through, or picnicking in the neighbourhood.
Two independent street projects have been completed and an organic fruit and vegetable Co-op established - residents coming together to improve the neighbourhood experience.
In 2022, it's essential to celebrate Neighbour Day, to revitalise connections and to harness opportunities, especially through Covid. We encourage Australians to host their own communal gatherings for the benefit of all. See how you'll flourish!
02
NT winner:
Kate [Arrernte lands at Mparntwe]
Tell Us Your Story Competition Winners for 2022
We have wonderful neighbours. In the past 12 months, we have experienced 3 isolation periods for a significant length of time at home with 3 young children.
Our neighbours would continually check in on us, drop off food supplies and sometimes even ice-creams to our door to say they were thinking of us. At a time when we were so socially distant these little gestures were most appreciated.
We often conversed over the back fence from our respective balconies and allowed us to feel not so alone in what was a trying time.
Kate [Arrernte lands at Mparntwe]
03
TAS winner:
Ricky [Lutruwita]
Tell Us Your Story Competition Winners for 2022
I am often home bound because of my mental health, I decided to try connecting to people via Twitch. An online community live video streaming service, I soon had people from around the world dropping in to my channel and interact with me while I was streaming live. It turned out my voice is very soothing to a few people and it really helped them to sleep while I would chat away. I had created a safe space online for people to come and feel comfortable and at ease. This also allowed me to connect and socialise via online means. A community was created!
04
WA winner:
Debra [Noongar Country]
Tell Us Your Story Competition Winners for 2022
I crochet blankets for the homeless, still born babies, children, men and women who ever needs them. I do lap blankets for people who are in wheelchairs. I have made thousands over the years. I make them as colourful and happy as possible, I am on a pension and find wool quite expensive, but I put away a little bit each pension to buy wool. I get donated (wool) sometimes and that's amazing.
Just been asked to do Perth football teams - one Dockers, one eagles for a 17 year old boy who has cancer.  I got straight on it. It makes me so happy to see someone love my work, I get excited myself. The money would be fantastic to buy some more wool. I will keep it up until I can't do it anymore. Thank you for listening to my story.
05
SA winner:
Susan [Kaurna Country]
Tell Us Your Story Competition Winners for 2022
My family moved to a beachside suburb in Adelaide's south in 2001, the year my youngest son was born.
Like many small children he had a fascination for something, and with Liam it was wheels.
When granny was waving goodbye, Liam was fixated on her wheels as she drove off.
Wheelie bins were the greatest fun, at two and three years old, he was moving them around like an expert.
He easily mastered 3-point turns on his pedal tractor and cart.
On holiday in Melbourne, we stayed in a hotel opposite a park. We barely saw the playground because the park had a row of about twenty differently coloured wheelie bins!
I did a short stint delivering the local paper. Liam accompanied me pulling a little tin cart with the papers on board.
Having children is the best way to meet the neighbours, in particular the older, retired folk.
One woman looked out for us, so she could come out for a chat.
In this way, I became aware of the various older people in our neighbourhood and knew many of their names.
Two houses down from us was a stucco house with a magnificent old wagon wheel in the front garden. It was huge with a strong metal rim, perhaps from a bullock cart.
Of course Liam walked straight down the driveway and began to pat the wheel all over.
The owner came out (I'll call him Bill) and told me that Liam was welcome to come and see the wheel any time.
Bill asked me in for a cup of tea and I learnt that he had some serious health issues.
We dropped in occasionally to visit, which Bill obviously enjoyed.
Within the year he was on an oxygen bottle. Although Bill had children to look in on him, I gave him my phone number and said to call if he was in need.
It was obvious Bill did not have long to live. He thanked me for caring, noting that no other neighbours spoke to him.
A few days after Bill died, his sons rolled the massive bullock wheel to our house.
"Dad always said that when he died, Liam was to have the wagon wheel", they told us.
We didn't do a lot for Bill, but he knew we cared.
The wheel in our front yard reminds me of the importance of love.
06
QLD winner:
Sarah [Yuggera Country]
Tell Us Your Story Competition Winners for 2022
Through the encouragement of Neighbour Day, we reached out to our neighbours and have since built such wonderful relationships with them.  Last week my 4-year-old daughter had a go riding her bike without training wheels, and the first person she wanted to show was our elderly neighbour, Mrs Von because she would 'be so proud of me!' 
My mum died when I was 8 months pregnant, and Mrs Von's youngest grandchild is now an adult.  Mrs Von has become a pseudo grandma for my children, often dropping over little gifts for them and my children baking cookies to deliver to her and dropping handmade cards in her mailbox.  It is such a beautiful relationship. 
On the other side, our neighbour is a nurse and shift-worker, and my 4 and 6-year old children regularly go over and feed her dogs if she ends up doing a double shift.  When she was isolating with Covid recently, we were able to do her grocery shopping for her, and when I've been unwell, she has dropped care packages at my door. 
It has become such a lovely caring community spanning multiple generations.  It feels like 'the good old days' where we are able to knock on each other's doors to borrow a cup of milk or sugar, an apple for the kids' lunches, and most recently, a roll of toilet paper or a Rapid Antigen Test!  The relationships built have meant that there's not only a greater sense of connection and a decrease in sense of loneliness and isolation, but that there's greater understanding and patience. 
When my children are yelling excitedly on the trampoline or throwing tantrums screaming the place down or banging doors, my elderly neighbours and shift-working nurse aren't cranky at them, but demonstrate empathy and patience.  When my neighbour's dogs are barking incessantly because she's out at work and they wake my kids, we don't get angry, as we also are able to demonstrate empathy and kindness.  When our elderly neighbour's TV is turned up so loudly because they are going deaf and we can hear it through the walls, we don't bang on the walls for them to turn it down, because we understand and know that they too demonstrate incredible patience with us. 
Our neighbours have become our friends and family.  Thank you Relationships Australia for promoting Neighbour Day and encouraging us to reach outside our own walls.
07
VIC winner:
Hannah [Eastern Kulin Nation]
Tell Us Your Story Competition Winners for 2022
"Not sure if I will cut out at all during this zoom session; the storms are crazy at the moment. Are you getting the large hailstones?!"
"Not yet, but I am down in Frankston, so they will probably be here in 20minutes! I was wondering...."
Doorbell rings. "Sorry, just let me get that, I ordered some rapids online and I am hoping these are it - fingers crossed..."
I push in my wheelchair to the front door. "Oh, hi Deb! Are you okay"
"Han, there is rain and sludge leaking into the basement carpark. Quick, give me your keys and I will go move your car".
"Deb, you are a lifesaver - thank you! Could you also please move my grandpa's paintings that are in the storage section? They mean a lot given he recently passed away."
"Of course, will be back in a jiff".
Living as a person with a disability, and currently in a wheelchair given recent surgery, the support and help I have received from all my neighbours has blown my mind and melted my heart. This is just one example of many. From taking my bins down to bringing parcels to my door, to casseroles to checking in. I am so grateful. It's a legs up from this amputee.
Hannah [Eastern Kulin Nation]
08
Special Commendation
Lisa [Boonwurrung Land]
Tell Us Your Story Competition Winners for 2022
A misty fog hung in the air, but most of the time I kept the blinds down. It gave me the illusion of safety. My compact one-bedroom apartment became both my haven and my prison.
I have panic disorder, and am awaiting a preventative mastectomy due to my high risk of breast cancer from a genetic mutation. Each Friday I would venture downstairs in the safety of the morning darkness to collect the mail.
During lockdown, I began to return the nod and smile of a neighbour. Their energy felt safe. Soon enough the fleeting exchanges grew into conversations about yoga, how hard it was to watch the news, and how we were keeping occupied.
In between lockdowns, we would visit each other and talk about the stories we were writing, music we were listening to, and the improvements we were making so that our apartments felt more like home.
On New Year's Eve, they tested positive for Covid. My first reaction was panic, but I made the decision to help as best I could. I began to deliver a parcel to their door each day. Some days it was colouring books and pencils, other days it was crystals and body wash. But every day, it was tissues and sparkling water, because I knew they did not drink tap water.
Creating these parcels and attaching a note to them became the highlight of my day. It gave me purpose, just as much as it made them feel cared for. I was grateful to be able to help someone else, as usually I am the one receiving support.
Ten days later, they had recovered from Covid and we grew closer, as a result of experiencing this together. We continued to meet up, and have formed a close friendship, supporting each other.
For many years, I spent all of my time alone in my apartment until the kindness of my neighbour reached me, during the most isolating time in a century. Now I sometimes smile and say hello to people. I have new friendships and a better life. And it all began with their "hello.""
Thank you to everyone who sent in your fabulous stories of community and connection around Australia. Every story was brilliant and you can read about the winners from each state and territory by clicking on their name.
Each of your stories serve as inspiration for us all to continue to get connected, stay connected and to build the communities we all want to live in – where respectful relationships flourish and loneliness is diminished.
Click on a name in the left column to read their story.
Testimonial
"I try not to take for granted the comfort provided by so many familiar faces, the regular kerbside greetings and spontaneous gatherings that enrich each of our lives in our neighbourhood."
TUYS 2021 Allan ACT Winner
Testimonial
"I was lonely, not feeling myself and decided to reach out. A small gesture had a huge impact on each of our mental health – and you could see the relief and joy each woman felt as they returned to their homes afterwards with their heads held high, and shoulders less slumped."
TUYS 2021 Maria VIC Winner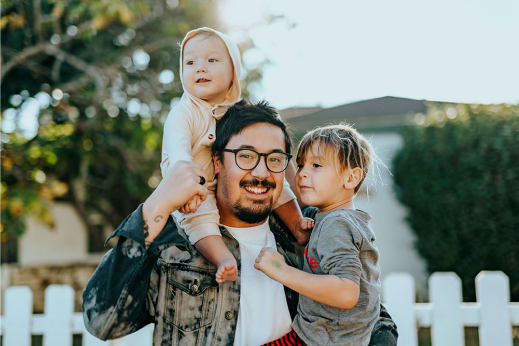 Are you ready to connect and celebrate your community?
Register your Neighbours Every Day event or activities!