Ambassadors
These wonderful members of the community help spread the Neighbours Every Day message across the country.
Scroll down and click on each Ambassador to find out more!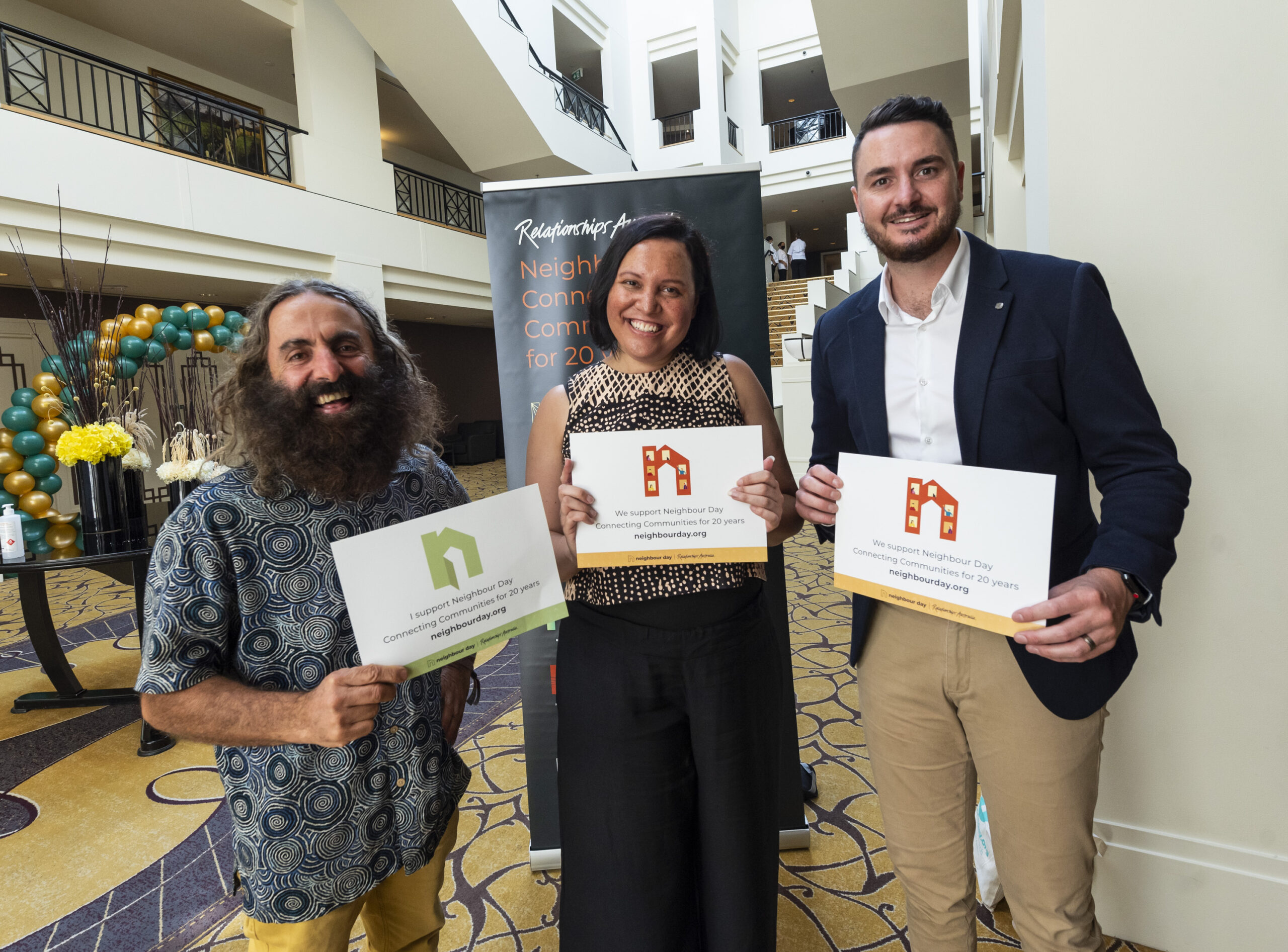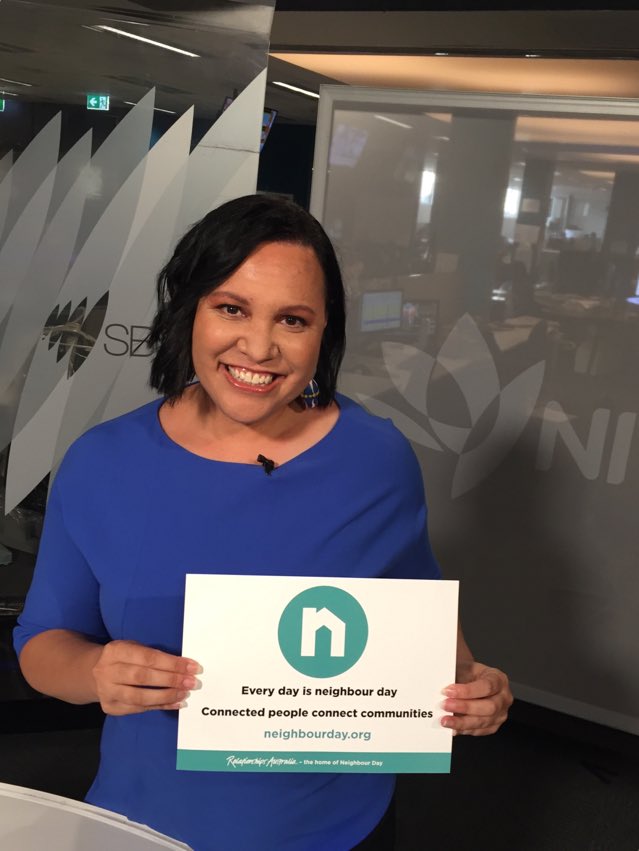 Natalie Ahmat
Natalie Ahmat is the Presenter of National Indigenous Television (NITV) News, Australia's only Indigenous television news bulletin as shown on SBS Television. Natalie is the winner of a host of awards including: Journalist of the Year for the Multicultural and Indigenous Media Awards 2015; the Lane Cove Citizenship Award for Leadership in 2013, the Deadly Awards Community Broadcaster of the Year in 2012 and a commendation for excellence in journalism at the World Indigenous Television Broadcasters Network in Norway the same year.
Natalie is descended from the Mudburra people in the Northern Territory on her grandmother's side, and her grandfather was born on the Torres Strait Islands.
Natalie's message for Neighbour Day:
"Neighbour Day is a great celebration for all communities and I encourage everyone to get out there, to introduce yourself to a neighbour you haven't met before or to stop and yarn to someone in your street. You never know who you'll meet and you may even make a new friend!
It's good to get to know your neighbours and sometimes we really need to know them in times of emergency. Kids and older people feel safer when they know the people that live around them. It means we all have someone nearby to call on if we are worried about something, people know us and can help out in an emergency.
Our lives become easier when we have friends around us and we are less likely to be lonely. It's also easier to maintain friendships when your mates live closer to you. Strong neighbourhoods and Neighbour Day are just plain good to be part of!
So get out there, invite someone over for a cuppa, organise a street party or just go and say hi on Neighbour Day. It's Australia's greatest celebration of community!" 
Natalie Ahmat
Neighbours Every Day Ambassador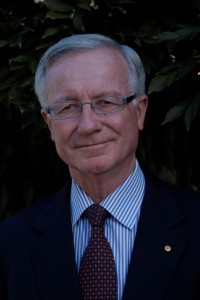 The Hon Fred Chaney AO
Fred Chaney is the 2014 Senior Australian of the Year. He has a strong commitment to marginalised people and was appointed an Officer of the Order of Australia (AO) in 1997.
Fred has served in the Australian Parliament, he established the Aboriginal Legal Service of Western Australia and is the founding co-chair of Reconciliation Australia.
Fred considers it to be an honour to be an Ambassador for Neighbours Every Day:
"Neighbour Day is a wonderful initiative that reminds us of the significance of connecting with our communities. 
In my role as a previous Senior Australian of the Year, I strongly support Neighbour Day in raising awareness of the critical importance of supporting the elderly and vulnerable in neighbourhoods across the country. 
Neighbour Day reminds us of our personal responsibility to create the community we want, where people are recognised and respected. 
Forming relationships with your neighbours and community is not only important for the vulnerable, it also increases our personal wellbeing and sense of belonging. Not everyone has family or friends living close by, especially those new to the area or our country. Neighbour Day is a reminder to put ourselves in the shoes of others and think about how we would like to be treated by those around us. 
I encourage everyone to participate in Neighbour Day. It is important we take care of each other in our communities. It is good for our individual and collective wellbeing and may make a world of difference to people at a time of vulnerability and need in their lives."
The Hon Fred Chaney AO
Neighbours Every Day Ambassador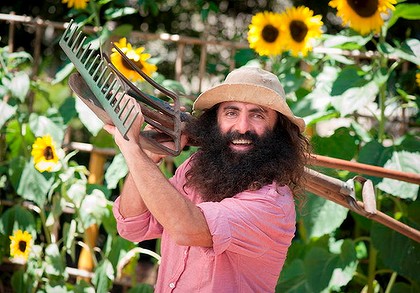 Costa Georgiadis
Costa Georgiadis is the 2019 Logie Award-winning host (Best Presenter) of ABC's Gardening Australia. Costa is a landscape architect who has an all-consuming passion for plants and people – he knows how to bring out the best in both of them! Costa is committed to communities and to gardening both the soil and the soul.
Costa is very excited to be an Ambassador for Neighbour Day. 
"I'm stoked to be an Ambassador for Neighbour Day. I really love to see communities come together and what's so simple about the day is you don't have to go far to have fun!
Getting together with your neighbours or your local community is fantastic for lots of reasons. I know because it's something that I do every day in communities all around the country, including my own.
Getting to know your neighbours over a cuppa or a barbie can lead to lifelong friendships or just feeling more secure in your neighbourhood.  I see friendships formed over community gardens week in and week out. Verge gardens, pocket parks, laneways…you name it. Families, kids, adults and elders are nurturing their environment and growing things for the birds, insects and people to share.  It's not just the plants that are growing in the garden, people are too. They are connecting with one another, all ages together.
So I want to encourage everyone to get out there this Neighbour Day. Talk to your neighbours, host a morning tea or a barbeque, get together in the garden – anything will do. It's a perfect excuse to start spreading some positivity and community spirit around your neighbourhood. It's all about the 'L' word .. LOCAL! Live it, Love it…"
Costa Georgiadis
Neighbours Every Day Ambassador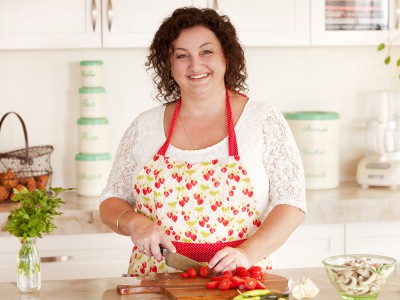 Julie Goodwin
Australia's original MasterChef, Julie Goodwin, is passionate about bringing people together with delicious, home-cooked food. Her third cookbook, Gather features delicious recipes for large and small crowds of family and friends – the perfect food for Neighbour Day gatherings!
Julie is proud to be a Neighbours Every Day Ambassador and has shared some of her favourite recipes with the Neighbours Every Day family below.
Julie's Neighbour Day message:
"We Aussies love our food, and in my view there is no better way to bring people together than over a good meal. Food is at the heart of thousands of Neighbour Day celebrations each year. Food connects us, it nourishes us, and the sharing experience creates wonderful memories and strong communities.
Whether you have a sausage sizzle, a cuppa and cake, a street party or a small dinner with the next-door neighbours, Neighbour Day is a time to reach out and make a connection with the people around you. Getting together can transform and strengthen the relationships with the people around us. It's simply good for everyone involved.
Neighbour Day is a time to stop and look at the people around us, to be a part of a community, and to celebrate. Good food will make your celebration all the more special! To help get the ideas flowing I've shared three of my favourite recipes for gatherings at the bottom of this page, or visit my website for more tasty dishes to share with your neighbours.
I wish you, and those around you, a happy and delicious Neighbour Day!"
Julie Goodwin
Neighbours Every Day Ambassador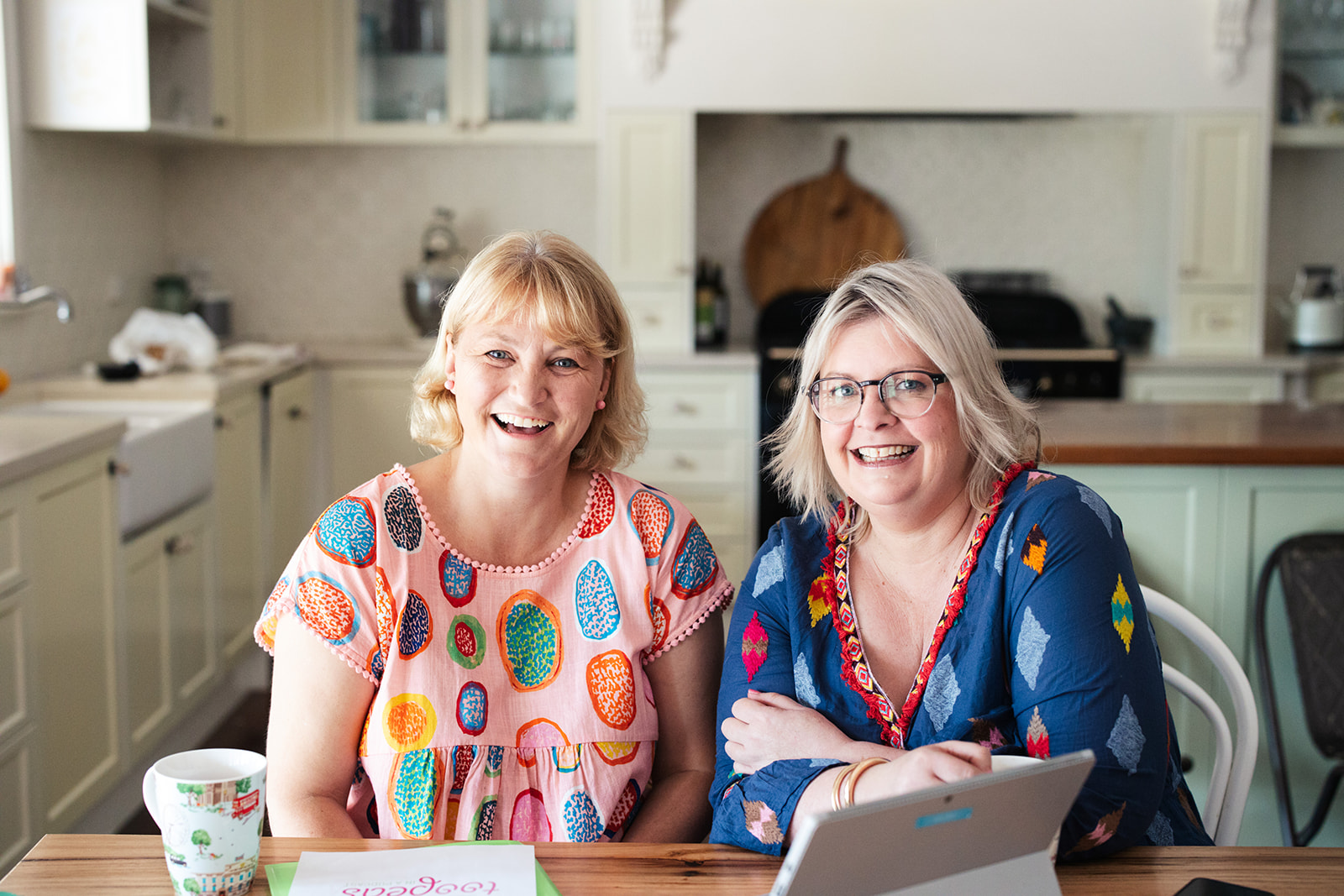 Mandy Hose and Kate Jones
Kate Jones and Mandy Hose
Kate and Mandy have experienced the highs and lows of parenting – and they wouldn't change a thing. They met a decade ago and bonded over their premature twins with additional needs, and their own remarkable capacity for love, laughter and telling it like it is.
As the mothers grew closer, they confided that they felt 'on the floor lonely' sometimes because nobody was talking about what life was like for families like theirs. It was time to give their community a voice.
So began Too Peas in a Podcast, a weekly conversation in which the two friends discuss the surprises, challenges, and the joys of parenting twins with additional needs. It was meant to support other multiple birth mums and mums of kids with disabilities; however, they were shocked to discover therapists, doctors, nurses, teachers and even people without kids were also listening.
Kate says, "The podcast [and the book] are actually about friendship; it is about a deep and unique relationship and how sharing that friendship changed not just our lives, but a whole lot of other people's lives too. People with stories that had nowhere to be told, with love that no one wanted to hear about."
 As Mandy says, "We want no one to feel alone anymore, parenting on the road less travelled."
Together they have built an incredible connected community ['The Pea Tribe'] based on kindness, true inclusion, and support (of everyone!) -  a safe place to share laughter and tears.
With more than three million podcast downloads and many books sold - these two awesome mums are 'neighbourly in action' - and create belonging every single day.
Sources: The Invisible Life of Us (2021) Penguin Books & Too Peas in a Podcast
Kate Jones and Mandy Hose
Neighbours Every Day Ambassadors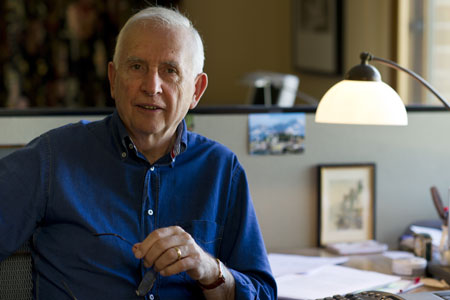 Hugh Mackay AO
Hugh Mackay AO is one of Australia's best known social researchers and the author of nineteen books – twelve in the fields of social psychology and ethics, and seven novels. Hugh's book, The Art of Belonging, explores the reasons why some communities thrive and others break down, and explains how community engagement enriches us all. His latest book, Australia Reimagined is an uplifting and passionate reflection on how to build a more compassionate and cohesive society. 
In recognition of his pioneering work in social research, Hugh was elected a Fellow of the Australian Psychological Society and has been awarded honorary doctorates by Charles Sturt, Macquarie, NSW and Western Sydney universities. He was appointed an Officer of the Order of Australia in 2015.
Hugh's message for Neighbours Every Day is:
"We all want to lead a good life, at the heart of a thriving community, among people we trust, and within an environment of mutual respect. Neighbour Day gives us an opportunity to reach out, to connect and to become more engaged with our local community.
Being by nature 'social creatures', we need to feel that we belong to strong communities, but those communities also need us. Neighbourhoods, communities – even entire societies – can lose their 'soul' unless community-minded people are prepared to become involved in the life of the local community. It's up to each one of us to take responsibility for the places where we live by engaging, volunteering, joining up and joining in.
Neighbours don't have to be best friends – but the role of neighbour is a distinct and precious one. Knowing the people around us increases our sense of emotional security and physical safety, and our local neighbourhood networks help to define and sustain us – in both the good times and the more challenging moments of our lives.
This Neighbour Day, I encourage you to get up, get out, have a chat, organise a neighbourhood catch-up, attend a community event or reach out to someone nearby that needs a hand. You'll feel better for it and you'll be helping to nurture and support a community – and that benefits all of us."
Hugh Mackay, AO
Neighbours Every Day Ambassador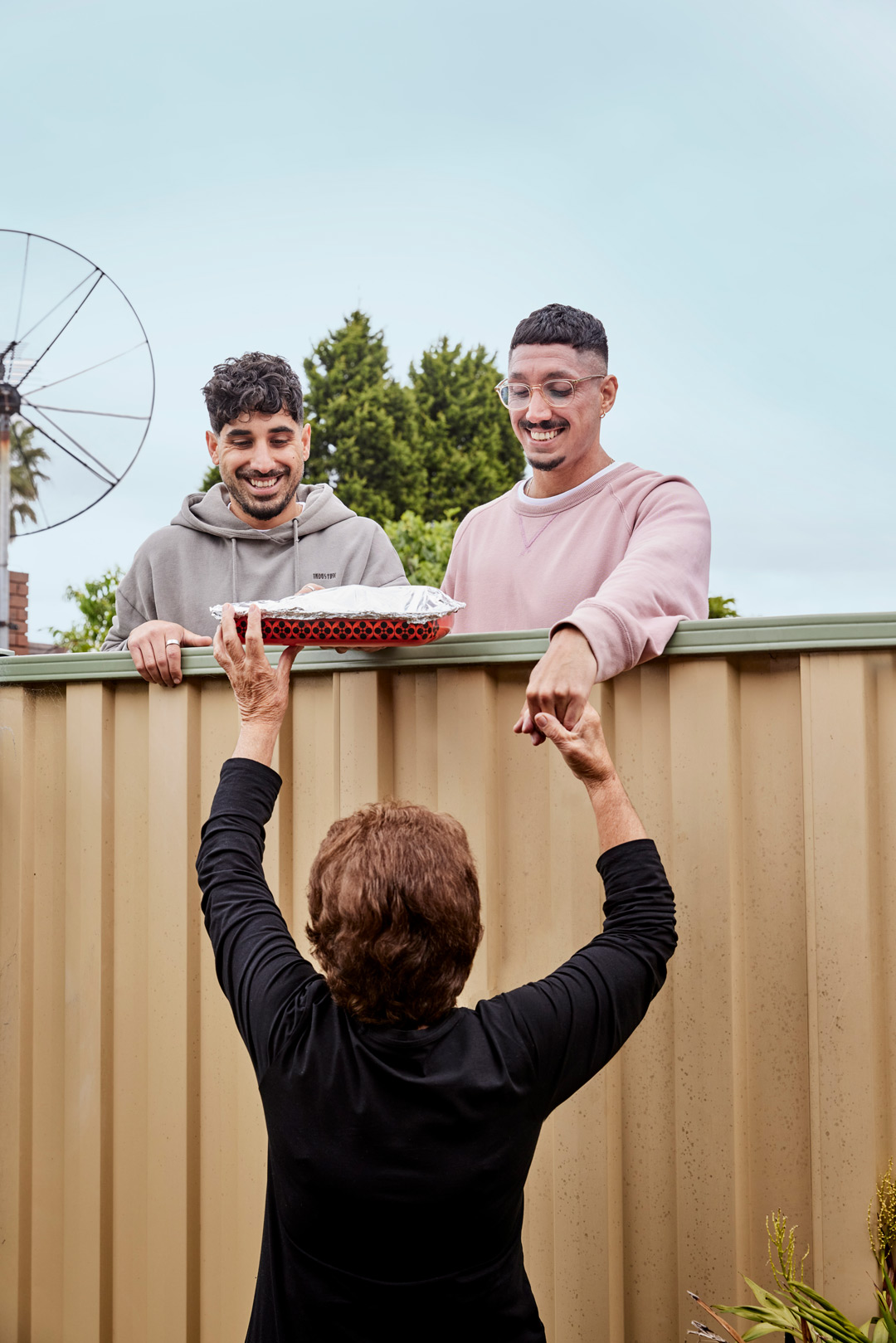 Daniel and Luke Mancuso from YiaYia Next Door
(Photo Credit: Mark Roper Courtesy of Plum)
YiaYia Next Door was inspired by Daniel and Luke Mancuso's Greek neighbour, Yiayia, who shared meals with them over the fence in response to their mother being murdered at home by their father. They set up an Instagram page to share Yiayia's efforts and kindness with friends and it fast grew a following of more than eighty-five thousand people. Their bestselling cookbook Yiayia Next Door was published in 2022 and continues to spread their message about the power of simple gestures to transform lives and restore hope.
Today, their social enterprise supports and inspires communities where people feel safe, and neighbours connect and care. Daniel and Luke are committed to inspiring kindness and encouraging people to 'love thy neighbour' as the most powerful antidote to violence. Their vision is an Australia where people experiencing family violence feel supported.
YiaYia Next Door continues to donate and support people who are experiencing family violence. With every purchase from their range, including their cookbook, a percentage of the profits is donated to their chosen charities.
When asked about their work and how it fits with Neighbours Every day…
Daniel's message: "We hope to inspire communities to interact with one another and spread kindness. Also, to communicate with one another because our next-door neighbours are the most important people in our lives, whether we think that or not. Because literally they are the first call away from anything that might happen. I think everyone should learn how to speak with their neighbours and grow a relationship. Any day, and every day, is a good time to connect with your neighbours.
Luke's message: "You might have your own YiaYia next door and you don't even know it! So it's good to make the first move or show initiative to get to know your neighbours, because you never know what could come from it, and its usually, best case scenario, a hot plate of food; but you always get something positive out of it if you be kind to one another. This is something we can all do – every day."
Watch their SBS Insight video here.
Daniel and Luke Mancuso
Neighbours Every Day Ambassadors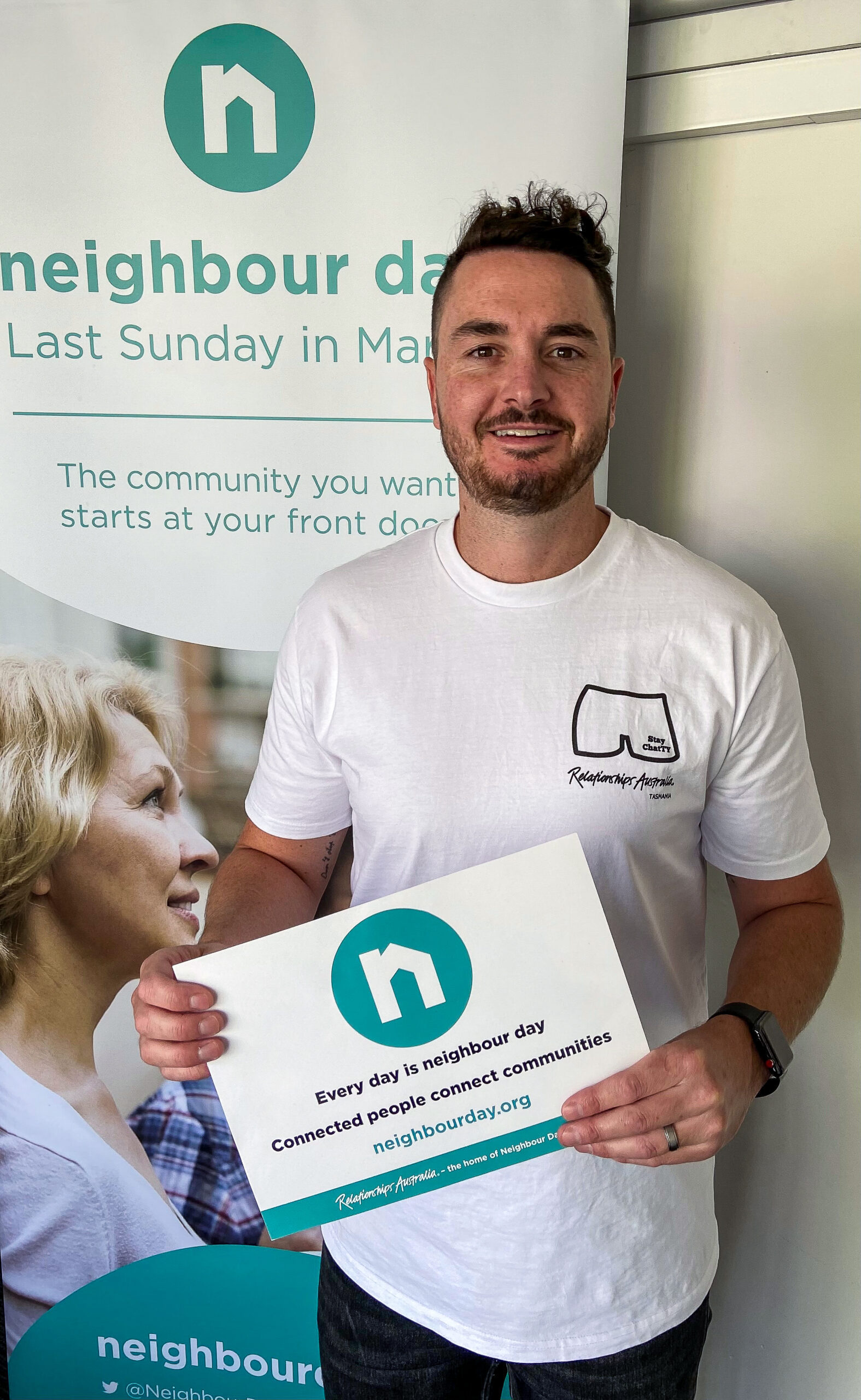 Mitch McPherson
Mitch McPherson, the 2017 Tasmanian Young Australian of the Year is a Mental Health Advocate and Lived Experience Speaker. He is also the Founder of Tasmanian based mental health and suicide awareness organisation SPEAK UP! Stay ChatTY.
SPEAK UP! Stay ChatTY works to promote positive mental health and prevent suicide by normalising conversations about mental health and encouraging people to seek help when they need it.  Mitch established the organisation in 2013 after his younger brother Ty died by suicide. Mitch shares his personal story of loss to encourage others to speak up and seek help when they have issues or go through difficult times.
Mitch and his team organise community events, fundraisers and presentations to community groups, workplaces, sporting clubs and schools to promote the SPEAK UP! Stay ChatTY message. The team works hard throughout Tasmania and Australia to raise awareness about mental health and suicide, and share that it's OK to not be OK, where to find help, and how we can help each other out in tough times.
Mitch's message for Neighbours Every Day:
"Connection is something I am incredibly passionate about. During my 8 years working in the space of mental health, I have realised the importance of finding ways to stay connected with friends, family members and the general community.
Community connection is important for our health and wellbeing, and Neighbour Day is a great opportunity to connect with those around you. 
It doesn't need to be a grand gesture, it can be something small. Perhaps just a smile and a wave. Or a g'day and a chat to someone in your street about the weather or sport.
Maybe introduce yourself to a neighbour you haven't met. You never know who you'll meet and you may find you actually have something in common.
It is really important that we strengthen our communities; get people to connect with their neighbours, and in doing so, put a dent in loneliness. 
So have a go this Neighbour Day, reach out and make new connections by simply just saying 'hi' on Neighbour Day.
I strongly encourage everyone to be a part of Australia's biggest celebration of community – and remember… 'Every day is neighbour day' and 'it's ok to not be ok.'
Mitch McPherson
Neighbours Every Day Ambassador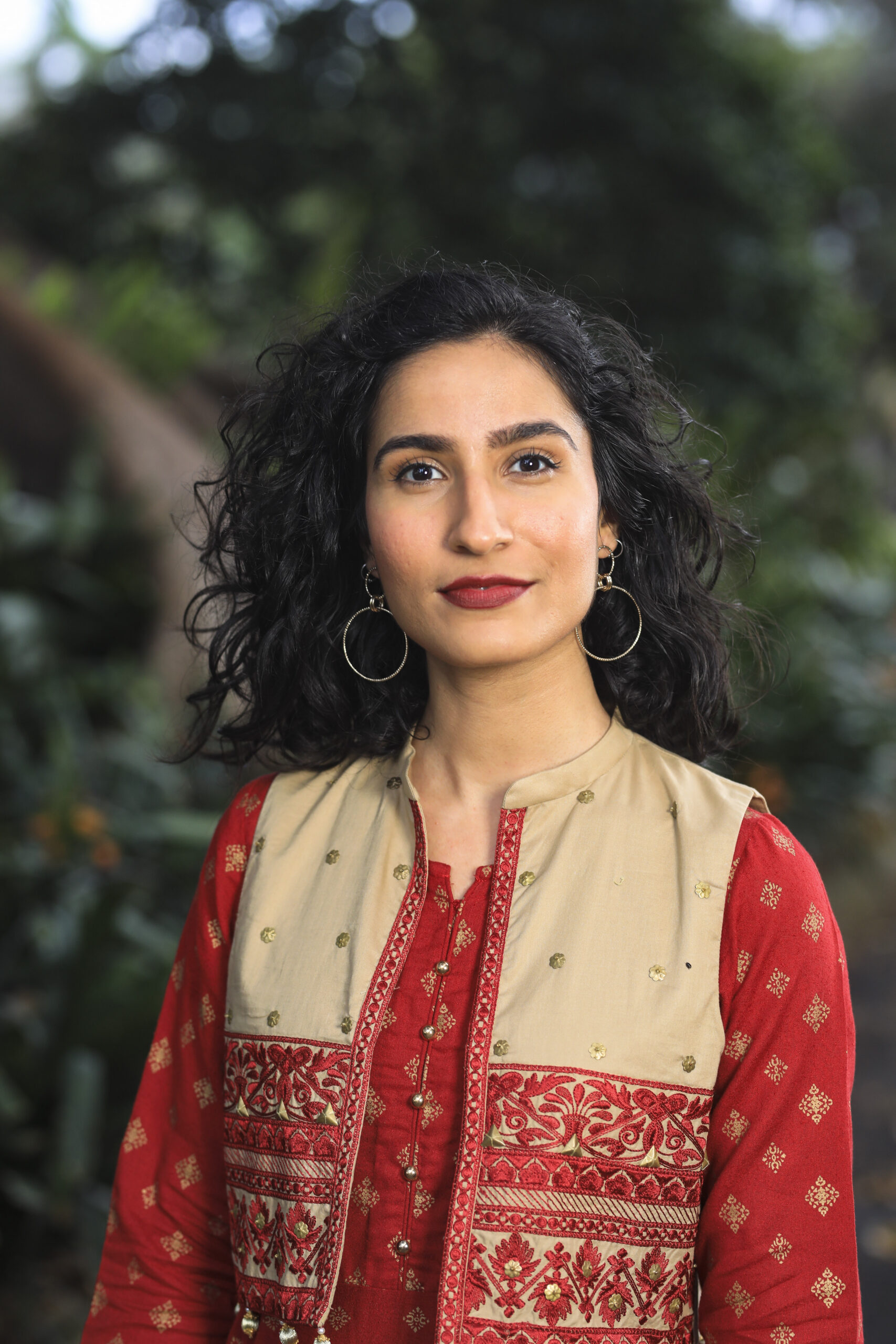 Mariam Mohammed
Photo Credit: Salty Dingo
Born in Pakistan, now living on Gadigal country, Mariam is an entrepreneur, speaker, and facilitator.
Mariam is the co-founder of MoneyGirl – a social enterprise empowering women around Australia to become financially independent.
In 2016, Mariam was elected Women's Officer of the Sydney University Postgraduate Association (SUPRA). In 2017, She became the President – the youngest in the organisation's 40-year history - and led the team that delivered a 600% increase in the organisation's community engagement.
In 2018, Mariam won the first-ever Australian Dell Policy Hack for a proposal tackling women entrepreneurs' access to capital in Australia. By 2019, she had co-founded MoneyGirl.
Mariam's work has been recognised in the Australian Financial Review 100 Women of Influence list, Marie Claire Next 25 List, 40 under 40 Most Influential Asian-Australians, NSW Young Woman of the Year Finalist, and 7News Young Achiever Awards.
She's been featured across AFR, Marie Claire, Grazia, ABC, VOGUE, 9News, The Australian, Sydney Morning Herald, Women's Agenda, Broadsheet, and more.
When asked about her work and how it fits with Neighbours Every Day…
"I want to create a world where we all belong, one that is built on the inclusion of all people.
When I first came to Australia – like most migrants – I had a tough time landing that first job. I was happy to just mop floors! But I hadn't realised that my last name, or the fact that I wasn't from here impacted how I was received by potential employers.
Since then, I have dedicated all my work to serving my community. I work mainly with women. Women of colour, women who arrived as migrants or refugees on this land, Indigenous women of these lands, women who have lived through violence.
I came to Australia to escape gender violence. I left the home where I thought I belonged to create a new one elsewhere.
Today, I am happy to be able to advocate for others like me. Through this campaign, I hope to influence a safer, more welcoming, and sustainable community for everyone - one where each of us can feel like we belong."
Mariam Mohammed
Neighbours Every Day Ambassador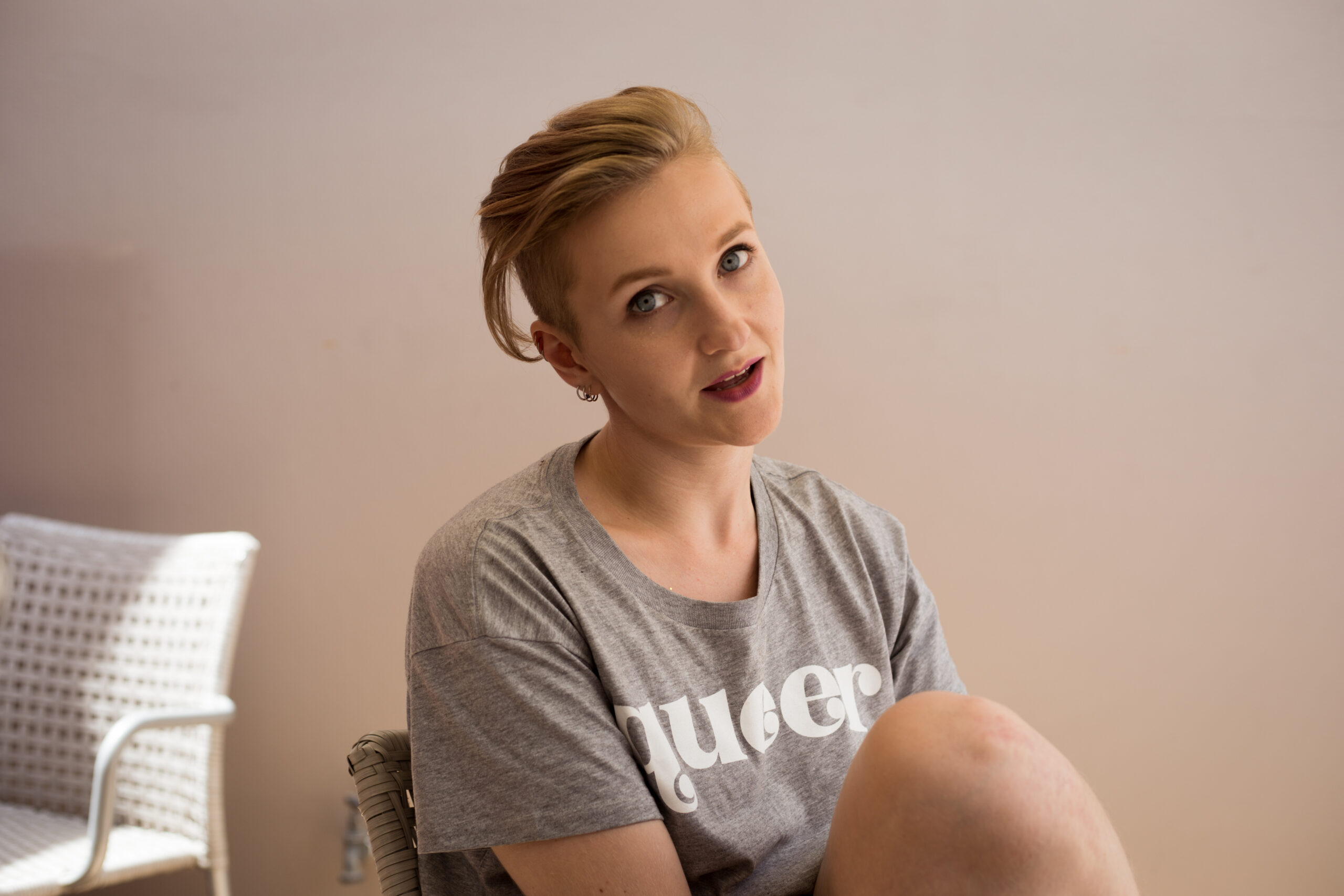 Ruby Susan Mountford
(Photo Credit: Megan Van De)
Ruby Susan (they/them) is a neurodivergent bisexual nerd and an award-winning activist and advocate, breaking down walls in queer and disability spaces.
Living on Wurundjeri land in Melbourne, Australia, Ruby is an LGBTIQA+ Inclusion Advisor in community healthcare services and serves as President of Melbourne Bisexual Network, a working committee for multi-gender attracted people in Victoria. In addition, they serve as Disability chair on the board of ILGA Oceania as well as providing consultation on intersectional inclusion with various NGOs, committees, and government working groups.
Ruby is an alumni of Leadership Victoria's LGBTI Emerging Leaders and Autism Community Resource Centre's Future Leaders programs. Their contribution to LGBTIQA+ Disability advocacy has been recognised at a national level as the recipient of Autism Spectrum Australia's (ASPECT) 2020 Inspiration Award and the 2021 National Award for Disability Leadership in Inclusion. They were recently announced as one of three finalists for Person of the Year in the 2022 Victorian Pride Awards, to be announced in February.
Starting out as a current affairs reporter on LGBTIQ+ community radio, Ruby Susan provided coverage on Australia's Marriage Equality Campaign, and pioneered the stations first Bisexual+ program and podcast, Triple Bi-Pass. Ruby's wealth of lived experience, vast knowledge base and grass-roots connections keeps them grounded in real world solutions, while they work with Australia's peak LGBTIQA+ and Disability organisations to make positive change.
When asked about their work and how it fits with Neighbours Every Day, Ruby said:
"We all want to feel valued and appreciated, and to live authentically without fear and shame.  My work is grounded in the understanding that people deserve to be seen and heard - and know that their experiences are taken seriously. To not just fit in, but to be celebrated for who we are… and to me, that's what Neighbours Every Day is about too."
Ruby Susan Mountford
Neighbours Every Day Ambassador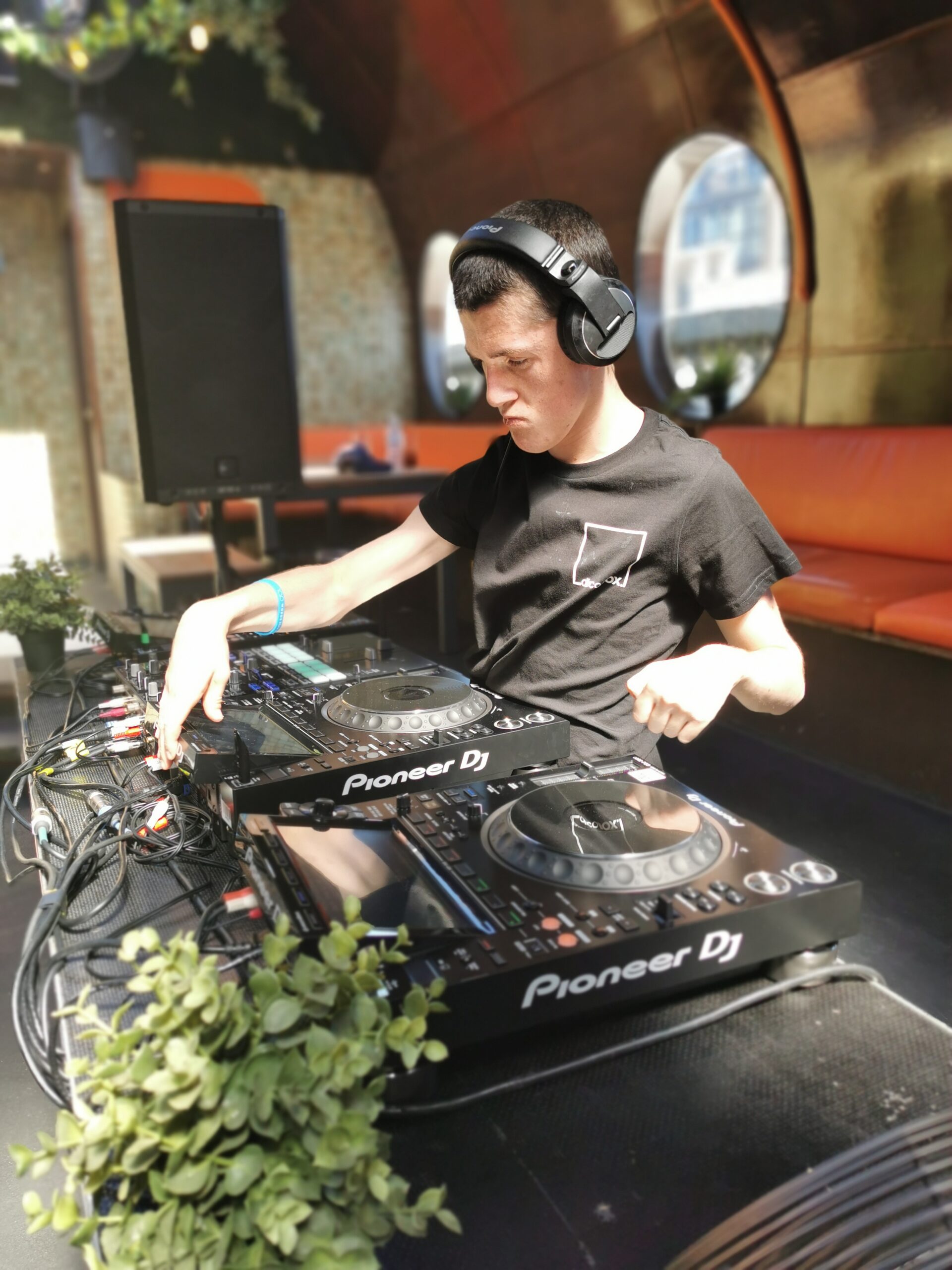 Cooper Smith
"Melbourne based DJ and producer, Cooper Smith is an 18-year-old with cerebral palsy (CP) who … as a DJ artist brings high energy and passion to his performances. He loves producing music with an emotional vibe and dreams of playing at international festivals showcasing his own music."  Triple J Unearthed, 2023
At 11 years old Cooper said he felt strongly about being represented as a person with disability in mainstream advertising.  He said, "When I looked at magazines and TV, I never saw anyone with a disability like me who uses a walker and a wheelchair - so I felt like I wasn't represented... I also really wanted to try modelling, as a child who happens to have a disability. There wasn't anyone with CP that I could look up to as a role model, so I had to become my own role model."
The Dylan Alcott Foundation, gifted Cooper his new decks in 2021, and an invitation to play his first music festival, Ability Fest* 2023 on the main stage in Melbourne. Cooper loves being able to communicate through his music and entertain people across live community events, on radio, and in clubs.  He says, "Anyone can enjoy music and it doesn't matter about their ability." 
You can watch his interview at Ability Fest for more of DJ Cooper Smith's story and some of his awesome set live on the main stage, here.
Cooper also speaks in schools about his life as a teenager with CP, although he says that once the initial questions are answered, mostly the kids are just interested in his life and music. He has also recently done some modelling for an Australian owned inclusive clothing range designed to include those with disability.
When asked why he is a NED Ambassador Cooper said,
"The Neighbours Every Day campaign matches how I feel about inclusion and belonging. I'm so happy little kids now with CP or who use a wheelchair or who love music can see someone like them, smashing their goals.
We all deserve to grow up and see ourselves reflected in all areas of life. My hope as a NED Ambassador is that I can raise awareness about that and help create belonging in Australia - and beyond."
DJ Cooper Smith's debut track 'Stay' shot up to number 20 in ARIA charts for Club Music.  You can listen here Stay - (Extended Mix)
*Ability Fest is Australia's first all-accessible music festival and is the country's leading inclusive event in the middle of Melbourne's CBD. The festival raises money for the Dylan Alcott Foundation, which helps young kids with disabilities to achieve their dreams.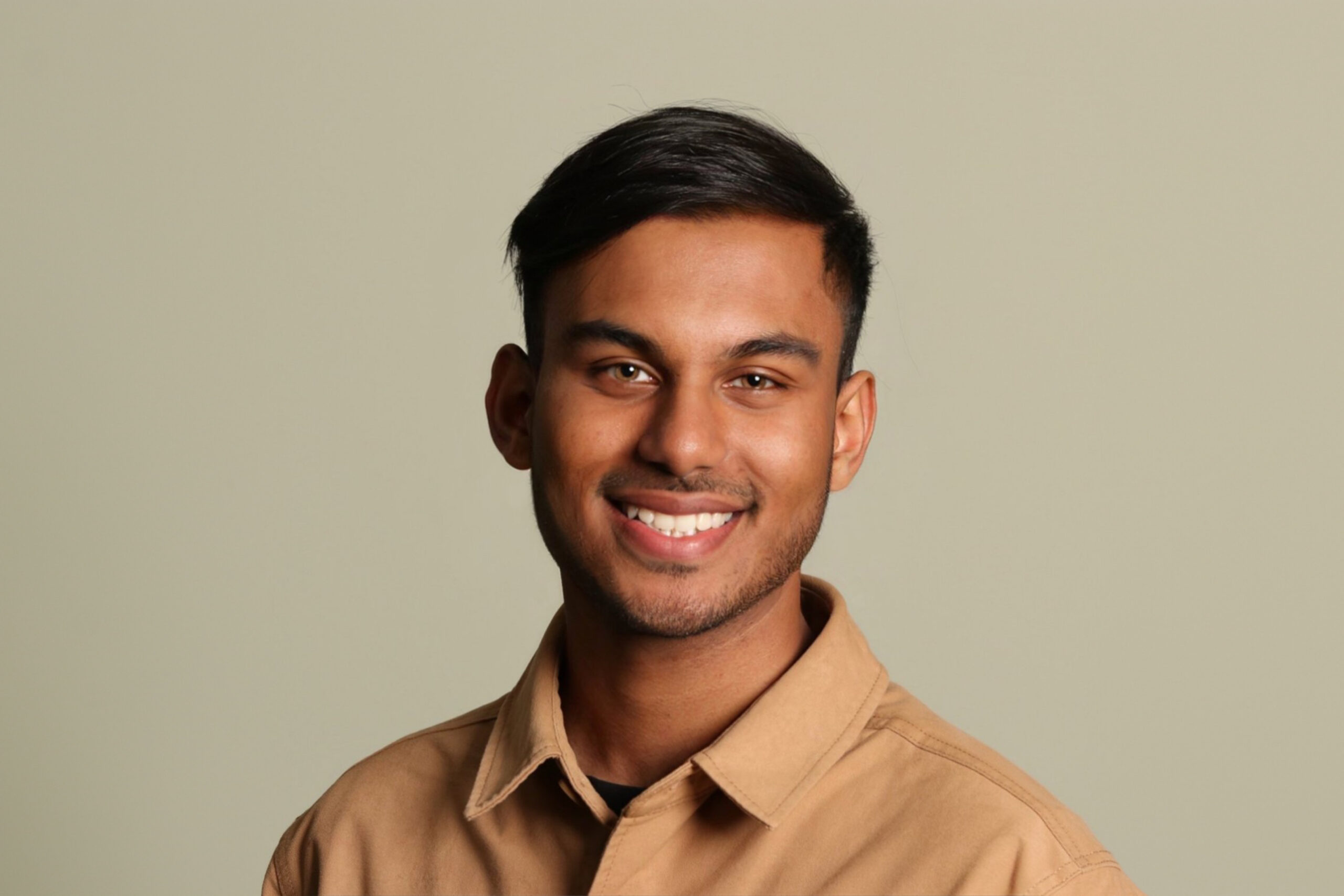 Jahin Tanvir
Jahin Tanvir is the CEO of the Australian School of Entrepreneurship, 3-time TEDx speaker, board director, and social commentator.
As an award-winning advocate for young people, and diversity and inclusion, Jahin was named the 2022 Young Australian of the Year finalist whilst also receiving the 2021 Young Canberra Citizen of the Year in Individual Community Service. Jahin is a Board Director at the Adolescent Health Association of Australia, a UNICEF Young Ambassador and Movember Ambassador.
Jahin is a regular media commentator and has appeared on ABC News, ABC's The Drum, Channel 10, and Channel 9.
He speaks on issues regarding young people, education, employment, multicultural communities and Australia's future landscape.
When asked about their work and how it fits with Neighbours Every day…
Jahin's message:
"When I was 2 years of age, my parents and I arrived in Western Sydney from Dhaka, Bangladesh. I've looked ever since to my parents as my inspiration. Their selflessness of leaving established lives behind to give me opportunities in Australia is truly amazing.
My overall aim is to create positive change in my community. As a first-generation migrant, I want to empower people from a range of backgrounds in decision-making and conversations in Australia. For me, allowing people to be confident in their distinct identities and celebrate the diversity that surrounds them is at the centre of multiculturalism. It is important to be accepted for who we are, and to belong.
I hope that my efforts will inspire other young people to take action to connect and create belonging in their own communities."
Jahin Tanvir
Neighbours Every Day Ambassador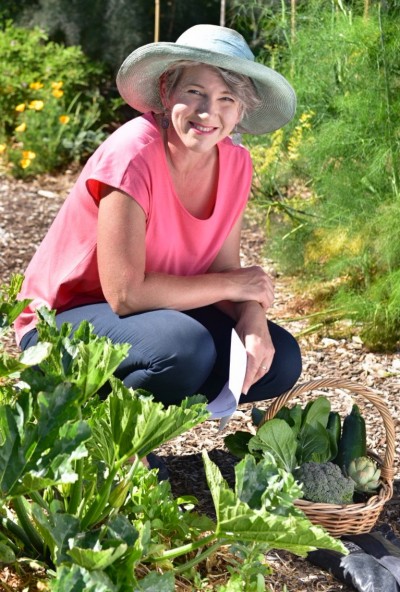 Sophie Thomson
Sophie Thomson, ABC television's Gardening Australia presenter, is also an engaging speaker, author, broadcaster and horticulturalist. Her enthusiasm and passion for plants and gardening inspires people of all ages. Sophie is a strong advocate for sustainable gardening practices, growing organic food, cooking from the home garden and creating backyards where kids can play freely and develop a lifelong connection with nature.
Sophie's message for Neighbours Every Day:
"I am delighted to be an Ambassador for Neighbour Day!
Living in the Adelaide Hills I know that community is important not only for friendship and fun, but also for wellbeing and safety. Just as you would tend a garden with care and attention; so too do we need to nurture the relationships with our neighbours and neighbourhoods. Strong, resilient and peaceful communities grow from social connection and inclusion. In both good and bad times, knowing our neighbours makes us feel content and secure.
I see wonderful relationships formed in gardens across the country every day where adults and children connect with nature and with each other.
So much grows through our interaction with our environment, including the friendships forged over a vegie garden, children enjoying 'free play' in the backyard or local park, or sharing a home-cooked meal.
I encourage everyone to do something to celebrate their neighbours. It can be small – perhaps dropping off a note to an elderly neighbour; or something bigger like opening up your garden to your neighbours for a 'bring a plate afternoon tea' and gardening fest!
Whatever you do, Neighbour Day is a great opportunity to connect and share some community spirit. Be a part of sowing the seed for the future health, wellbeing and happiness of your neighbourhood, as well as the future health of the planet."  
Sophie Thomson
Neighbours Every Day Ambassador
View a range of video messages from our Ambassadors, celebrating over twenty years of Neighbours Every Day.