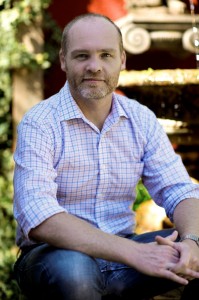 Andrew Heslop is the founder of Neighbour Day in Australia and a social commentator, community activist and broadcaster, who has been recognised for his commitment to community internationally.
Andrew remained a proud Ambassador for Neighbour Day for many years after Relationships Australia took custodianship of the initiative.
Andrew said "Our communities are only as strong as the people who live in them, which is why Neighbour Day provides a chance to pause, reflect and celebrate the people who live around us. 
"We know how vital neighbours are to each other during bushfires, floods and emergencies, but everyday actions like borrowing garden tools, collecting the mail, taking in the recycling bin or walking the kids to school are often forgotten. 
"Whether you live in the city or the bush, in a house, an apartment or on a farm Neighbour Day is the day to say thanks for being a great neighbour, thanks for helping me out and thanks for being there when I needed you most.
"Working together to create healthy, tolerant and inclusive suburbs and towns must be a goal for every Australian, no matter where we live or our personal circumstances. I strongly encourage everyone to be a part of Australia's biggest celebration of community – not just on Neighbour Day, but on every day of the year."
Andrew Heslop